Smart Monster:
The Smartest Way to Flow Test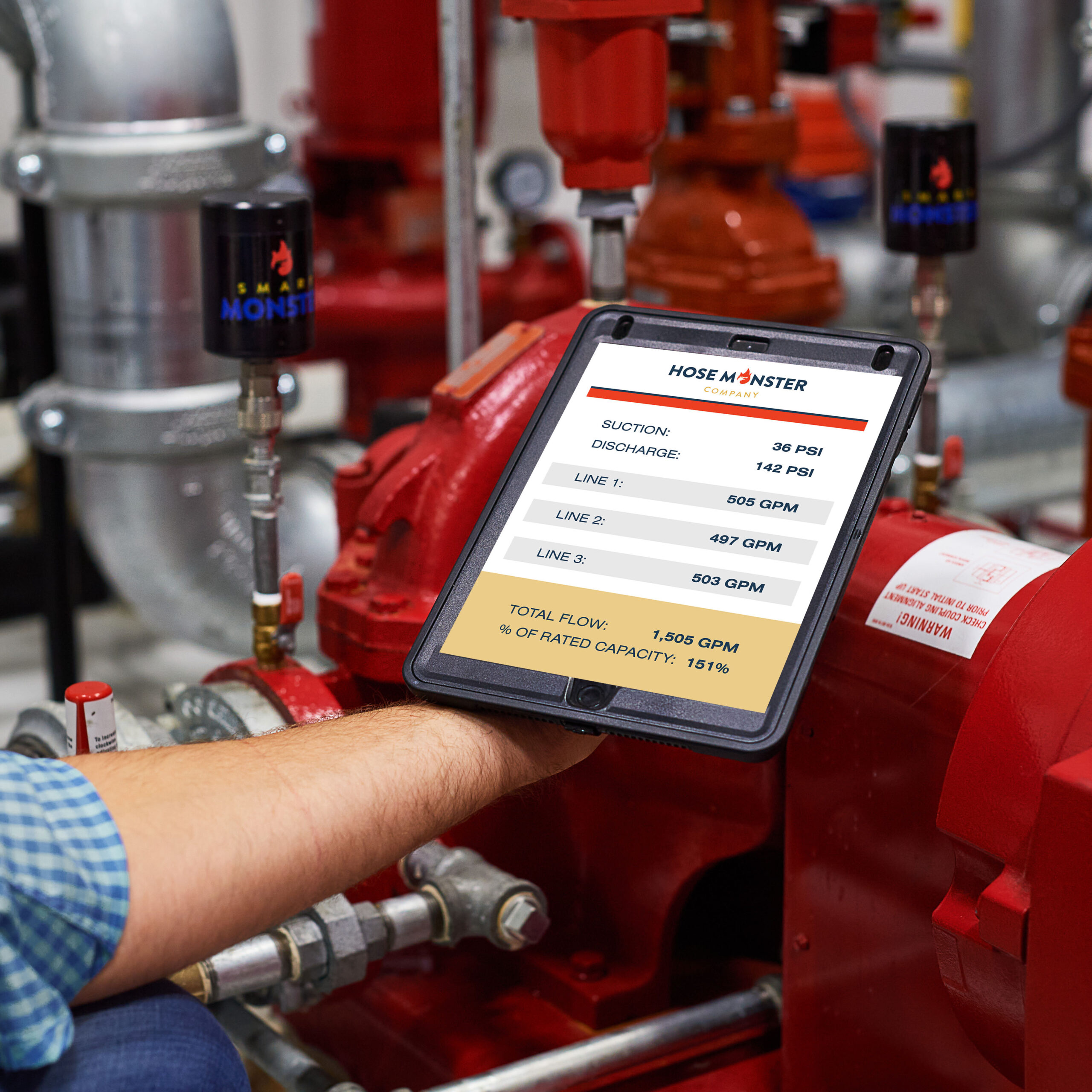 The Future is Here…
The Smart Monster Series of products is bringing flow testing into the digital age. That means no more manual conversions or human error. It also means you can store all your data in the cloud for safekeeping and view the readings in real time from your personal device, wherever you are. Waterproof and just as durable as other Hose Monster equipment, Smart Monster is the future of flow testing.
Order the Smart Monster
Kraken (Transponder)
The Kraken replaces all your analog needle gauges without modifications. Attach it to any piece of Hose Monster equipment and let it do all the work for you. 3.25" tall x 2.5" diameter with a 500mAh Li-Po Battery for 3-5 days of battery life depending on usage. Bluetooth 5.x Low Energy, 2.4GHz communication for a 25 ft. range. Order the Kraken.
Arcus (Range Extender)
Communicates with both the Kraken and the Smart Monster app on your personal device. 3.25" tall x 2.5" diameter, with an 800mAh li-Po battery for 24 hr battery life. Proprietary Sub-GHz radio can link to multiple range extenders together to form a mesh network to get flow data through walls and over distances into the pump room where it is needed. Order the Arcus.
Fill out this form and we will answer any questions.
"*" indicates required fields