$1,294.00–$1,304.00
4″ – 4 ½" Hose Monster
The 4" and 4 ½" Hose Monsters are designed for flow testing large-capacity systems and unidirectional flushing through the steamer/pumper port of a hydrant.
   4″   FM Approved Flow range:  1,074 GPM to 2,941 GPM.
4 ½" FM Approved Flow range:  1,047 GPM to 2,867 GPM.
Both units are constructed of steel and include a precision-machined internal orifice plate for accurate and consistent flow rate measurements.  The rugged steel orifice plate means that a flow test will never be interrupted due to rocks and flushing debris damaging a pitot.
For thread specs not listed, call 888.202.9987 for availability
YOU MAY ALSO BE INTERESTED IN
2 ½" Hose Monster with Built-In Pitot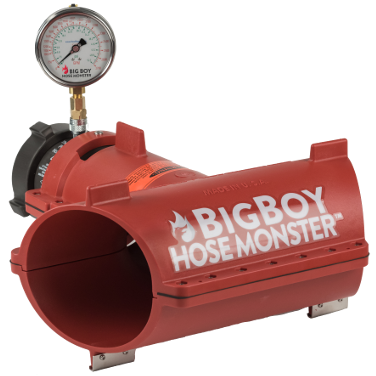 BigBoy Hose Monster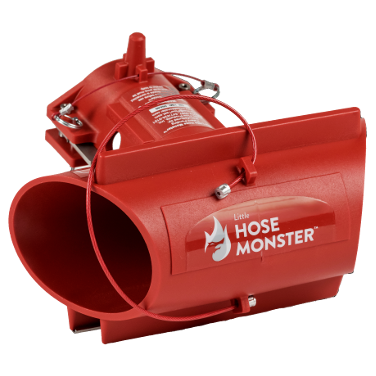 Little Hose Monster
NOT SURE WHICH PRODUCT YOU NEED?
Visit our resource center for more information on each of our products and how they work.
GO TO RESOURCES